Meet Our Corporate Partners
Disclaimer: The views and opinions expressed on this webpage are those of individual companies and do not necessarily reflect the views or opinions of ANFP.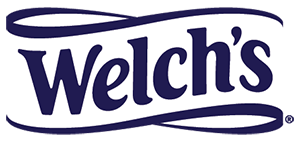 Welch's, the world's leading seller of Concord and Niagara grape-based products, is a co-op of about 700 family farmers located across America with 100% of company profits going back to the farmers. Welch's is committed to research and development that will meet the growing demand for products that address consumers' health and nutrition needs.
300 Baker Ave Ste 101
Concord, MA 01742-2131
http://www.welchs.com
---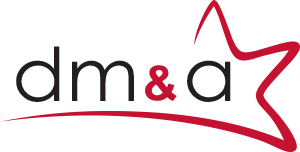 DM&A are one of the nation's leaders in healthcare foodservice, nutrition, and EVS consulting. Our team consists of highly experienced, internationally recognized coaches, bringing unparalleled knowledge, experience, and training to each client location.
871 Bowsprit Rd
Chula Vista, CA 91914-4529
http://www.destination10.com
---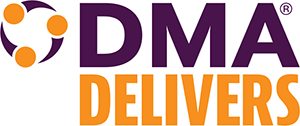 DMA Delivers National Hospitality Foodservice Expertise: For contract and self-managed hospitality operations, DMA's customizable, national network of privately held distributors offers a focused solution with local market expertise. The service your foodservice directors require: You'll have the resources of 12 "super-regional," privately held, foodservice focused distributors at your fingertips – with only one number to call. You won't get lost in a sea of vice-presidents. Each DMA member will treat you with the focus and attention you deserve.
1515 E Woodfield RD Ste 820
Schaumburg, IL 60173-5487
http://www.dmadelivers.com
---

Our team knows healthcare and extended care facilities from floor to ceiling. Our programs provide customers the capability to enhance their procurement power, their operational efficacy, their resident/patient outcomes, and in the process lower waste and inefficiency.
5400 Patton DR Ste 2A
Lisle, IL 60532-4003
http://www.iit-SourceTech.com
---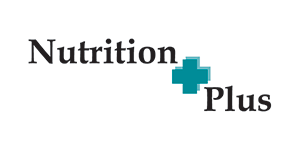 Nutrition Plus is a nutritional consulting group. Our team consists of highly experienced Registered & Licensed Dietitians and Nutritionists. We have been specializing our service to fit your need for over 20 years!
3005 S Memorial DR Ste B
Greenville, NC 27834-6224
http://www.nutrition-plus.com
---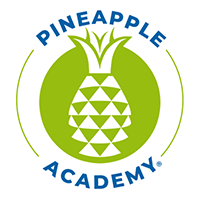 Developing the deskless workforce in 5 minutes or less. From the very beginning, it has been our goal to help employers reimagine the way they engage their deskless workforce through training and skills development. Pineapple Academy's micro-training approach is specifically designed for learners on the go, increasing both employee engagement and retention. A turnkey workforce development solution that is simple, quick & effective for onboarding, upskilling, pre-shift huddles, cross-training, regulatory compliance, workplace safety and more. Visit our website to take your first step with our 14-Day Free Trial. #gopineapple
605 SE US Hwy 40
Ste 292
Blue Springs, MO 64014
https://pineappleacademy.com
---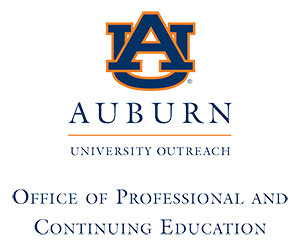 Auburn University offers noncredit, continuing education courses in various areas of professional development. Follow the subject link on the website for more detailed information about courses, instructors, and registration. Continuing Education Units (CEUs) are offered for most programs, and some offer professional training credits.
301 O.D. Smith Hall
135 South College Street
Auburn, AL 36849-5608
http://www.auburn.edu/outreach/opce/dm/
---

Southeast Community College offers a certificate in Dietary Manager designed to prepare students for management careers in food and nutrition services departments in non-commercial food service operations.
301 S 68th Street PL
Lincoln, NE 68510-2449
http://www.southeast.edu/dietarymanager
---

The University of Florida's Dietary Manager Training Program is a high quality, self-paced, open enrollment program that trains students in all areas of foodservice operation, safety, sanitation, finance, and management. Upon completion, students are prepared for the ANFP Credentialing Exam.
3900 SW 63rd Blvd
Gainesville, FL 32608
https://pwd.aa.ufl.edu/foodservice/
---

Complete a Nutrition & Foodservice Professional Training Program online or by correspondence! Our training program is flexible, cost effective, and widely recognized in the industry. Graduates of our training program score higher than the national average on the CDM exam. Email UND.courses@UND.edu for more information.
221 Centennial Dr, Stop 9021
Grand Forks, ND 58202-6073
http://distance.und.edu
http://UND.edu/dietarymanagers
---

Ada Valley Gourmet Foods specializes in quality, fully cooked meats such as Pot Roast, Roast Beef, Swiss Steak, and Cooked Ground Beef. Our products are low sodium, gluten free, no allergens, and antibiotic free. Ada Valley also has items to meet IDDSI Level 5 Minced & Moist.
6210 Fulton ST E
Ada, MI 49301-9114
http://www.adavalley.com
---

Basic American Foods provides easy-to-prepare, great tasting products that let you create culinary inspired menus using our dry potato and bean products. For more information, visit www.baf.com or call (800)-722-2084.
2999 Oak RD Ste 800
Walnut Creek, CA 94597-2054
http://www.baf.com
http://www.baffoodservice.com
---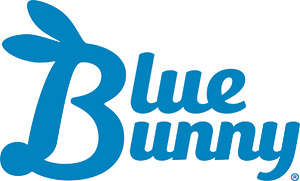 Blue Bunny® has nourishing ice cream treats that are great for schools, healthcare facilities, and operations serving many customers. These convenient treats will leave patrons smiling whether you serve premium ice cream, fat-free no-sugar-added ice cream, or refreshing sherbet.
#1 Blue Bunny Dr
Le Mars, IA 51031-2207
http://www.bluebunny.com/foodservice
https://wellsfoodservice.com/
---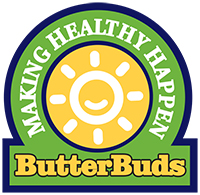 Butter Buds Foodservice, a division of Cumberland Packing, specializes in the manufacturing and production of no-fat and low-fat dairy concentrated food products. Established in 1979, Butter Buds Foodservice carries on the tradition of innovation and excellence in providing healthy food.
2330 Chicory Rd
Racine, WI 53217
http://www.bbuds.com
---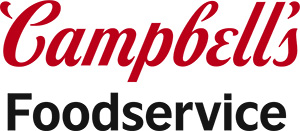 We're made to partner with you and support your mission to create memorable experiences. We're made to ensure delicious, carefully crafted foods are accessible to all. We're made to create products your guests trust today and well into the future.
One Campbell Place
Camden, NJ 08103
http://www.CampbellsFoodservice.com
---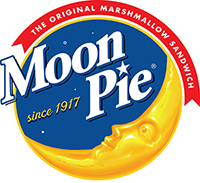 Chattanooga Bakery was founded in 1902 as a subsidiary of the Mountain City Flour Mill. A fifth generation, family-owned business, the company made nearly 100 snack cake and cookie items under the Lookout™ trademark, named after the popular residential and tourist community near Chattanooga, Lookout Mountain. In 1917, after a brainstorming conversation between a bakery salesman and some Appalachian coal miners, the MoonPie was born, and by the late 1930's was the bakery's #1 seller, a spot it still occupies today, with over 1 million MoonPies produced and shipped daily from Chattanooga.
PO Box 111
Chattanooga, TN 37401-0111
https://moonpie.com/
---

Darlington Snacks manufactures the Appleways, Darlington and Crave-N-Rave brands of wholesome oatmeal bars, soft baked cookies, savory crackers and sweet crispy snacks. All our snacks are individually wrapped, shelf stable and pre-baked in a completely nut-free facility.
10475 Crosspoint Blvd Ste 110
Indianapolis, IN 46256-3387
http://www.darlingtonsnacks.com
---

General Mills Convenience and Foodservice product portfolio includes many consumer preferred brands and products. Our lineup includes top brands such as Yoplait, Nature Valley, Pillsbury, Cheerios and more! We have gluten free, OTFA and whole grain products available to meet the nutritional demands of residents in the healthcare segment.
1 General Mills Blvd
Minneapolis, MN 55426-1347
http://www.generalmillsfoodservice.com
https://www.ANFPonline.org/vsc-generalmills
---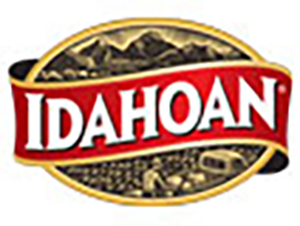 For over 60 years, our passion has been to inspire culinary creativity with delicious, scratch-quality potatoes. We use only Certified 100% Idaho® Potatoes, world-renowned for their exceptional flavor and texture. Our farmers take pride in being stewards of the land, employing sustainable practices to ensure quality from field to fork and the preservation of this special resource for generations to come. Our Fresh-Dried™ potatoes are then cooked using our proprietary method that honors the integrity of the potato. This innovative cooking method allows for a final dish that stands up to scratch-made potatoes, while saving operators precious time and labor to deliver consistency and convenience with each batch. Operators can trust Idahoan® as their pantry hero, empowering them to bring their culinary vision to life.
900 Pier View DR Ste 100
Idaho Falls, ID 83402-4972
http://www.idahoanfoodservice.com
---

J&J Snack Foods has been a leader and innovator in the snack food industry for over 50 years. We are committed to providing great tasting and nutritious products to the Healthcare Foodservice Industry. Our complete product line has the remedy for providing products that fit any segment within your healthcare operation.
350 Fellowship RD
Mount Laurel, NJ 08054-1201
http://www.jjsnack.com
https://jjsnackfoodservice.com/
---

"JIFFY" Foodservice offers two brands of complete baking mixes. JIFFY supports creative recipes with ease and versatility. CMC is tailored to the needs of noncommercial baking. All mixes are Kosher, Halal and come in 6/5#, 25#, and 50# pack sizes.
201 W North ST
Chelsea, MI 48118-1259
https://www.jiffyfoodservice.com/
---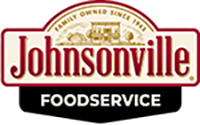 Johnsonville is the #1 sausage brand in America. Our products include brats, Italian, smoked, breakfast and snack sausages, and we are still a family-owned business that began in 1945. Johnsonville recently introduced a clean-label and all-natural breakfast sausage, offering turkey links and patties, pork links and patties and maple pork links. We are committed to our customers by providing great-tasting, high-quality sausage.
PO Box 906
Sheboygan Falls, WI 53085-0906
https://foodservice.johnsonville.com/
---

Fieldstone® Bakery offers "Ready Baked Smiles" to the healthcare foodservice industry. These delicious, individually wrapped, shelf stable snacks, from Oatmeal Creme Pies and Fudge Rounds to Nutty Buddy Bars and Honey Buns, are perfect for snack carts, boxed meals, snacks on the go, catering and more!
PO BOX 750
Collegedale, TN 37315-0750
http://mckeefoods.com
http://www.fieldstonebakery.com
https://www.ANFPonline.org/vsc-fieldstone
---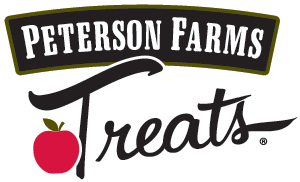 Any way you slice it, Peterson Farms Fresh ready-to-eat apple products are a perfect addition to any meal or snack. At Peterson Farms we specialize in all things apples. Grown in the USA, our sweet, juicy crunchy apples are patiently nurtured, picked at their flavor peak and packaged for your enjoyment. Peterson Farms applesauce is unsweetened and only flavored with plant-based flavors. Readily available nationwide.
PO Box 95
Shelby, MI 49455-0095
http://www.petersonfarmsinc.com
---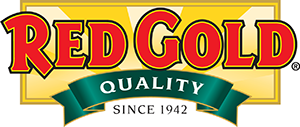 Since 1942, Red Gold® has been producing premium quality tomato products. Red Gold Better Nutrition Made SimpleTM line of sauces, salsa and condiments were developed for great-taste with better nutrition, cleaner labels and up to 80% less sodium than traditional products.
PO Box 83
Elwood, IN 46036-0083
Phone :
(765)557-5500 (1311)
http://www.redgoldfoods.com
---

Tyson Foods, Inc. is one of the world's largest food companies and a recognized leader in protein. Founded in 1935 by John W. Tyson and grown under three generations of family leadership, the company has a broad portfolio of products and brands like Tyson®, Jimmy Dean®, Hillshire Farm®, AdvancePierre™, Ball Park®, Aidells®, ibp® and State Fair®. Tyson Foods innovates continually to make protein more sustainable, tailor food for everywhere it's available and raise the world's expectations for how much good food can do.
2200 Don Tyson Parkway
Springdale, AR 72762
https://www.tysonfoodservice.com/
---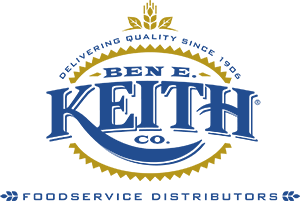 Ben E. Keith Company is the fifth largest US broadline foodservice distributor and now services sixteen states in the Southcentral US. We distribute foodservice products including fresh produce & bread, dairy, frozen foods and meats, grocery, disposables, chemicals, and E&S.
7600 Will Rogers Blvd
Fort Worth, TX 76140-6022
http://www.benekeith.com
---

Gordon Food Service®, North America's largest family-owned broadline foodservice distributor, offers products, services, and technology designed for effective foodservice, environmental services, and laundry operations.
1300 Gezon Pkwy Sw
Wyoming, MI 49509-9300
http://www.gfs.com
---

Martin Brothers is an independent foodservice distributor offering quality, branded products and featuring customized menu services, innovative educational resources, dining consultation, and cost analysis with over 2000 healthcare & senior living customers served.
6623 Chancellor Dr
Cedar Falls, IA 50613-6966
http://www.martinsnet.com
---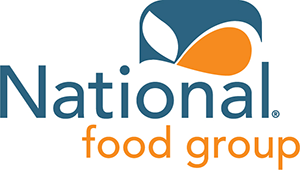 National Food Group is a US nationwide niche food distributor. We are focused on delivering innovative food solutions for senior living. Our product solutions are meant to help foodservice organizations reduce food costs by up to 50% and achieve labor efficiencies.
46820 Magellan DR Ste A
Novi, MI 48377-2454
http://www.nationalfoodgroup.com
---

Performance Foodservice is a company on the move – a family of businesses driven to be the very best at what we do. We touch millions of Americans every day, delivering the highest-quality products from restaurants, theaters, schools, and every kind of eatery coast to coast.
12500 West Creek Pkwy
Richmond, VA 23238-1110
http://www.performancefoodservice.com
http://www.pfgc.com
---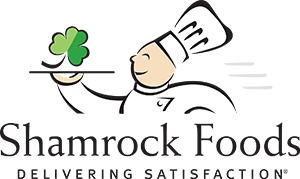 Shamrock Foods, one of the largest independent foodservice distributor in the Western U.S, is dedicated to delivering more than just quality food. You can also count on us to deliver ideas, inspiration, partnership, expertise and a can-do attitude. After all, doing more than the competition isn't just a goal – it's a promise.
2540 N 29th Ave
Phoenix, AZ 85009-1612
https://www.shamrockfoods.com/
---
Led by our Purpose to connect the world to share food and care for one another, Sysco is a family of colleagues, brands, and customers at the heart of food and service delivering the highest quality of products and solutions.
1390 Enclave Pkwy
Houston, TX 77077-2025
http://www.sysco.com
---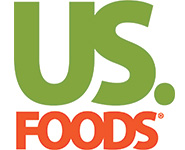 US Foods is one of America's great food companies and a leading foodservice distributor, partnering with approximately 300,000 restaurants and foodservice operators to help their businesses succeed. With 70 broadline locations and 80 cash and carry stores, US Foods provides its customers with a broad and innovative food offering and a comprehensive suite of e-commerce, technology and business solutions. US Foods is headquartered in Rosemont, Ill. Visit http://www.usfoods.com to learn more.
16805 College Blvd
Lenexa, KS 66219-1309
http://www.usfoods.com
---

Lakeside offers a large collection of top quality utility carts, meal delivery carts, dispensers, and merchandising products. Geneva Designs provides uniquely designed serving carts, bars, and cooking stations.
4900 W Electric Ave
Milwaukee, WI 53219-1629
http://elakeside.com
https://www.ANFPonline.org/vsc-lakesidemanufacturing
---

BSI is the food shield market leader and recognized manufacturer of breath guards that set the standard for quality and function in the foodservice industry. Senior care and acute healthcare facilities across North America choose BSI for both adjustable and fixed food guards and custom serving lines constructed of elite finishes and imaginative materials that are showpieces of their front-of-house operations.
601 E 64th Ave Bldg A
Denver, CO 80229-7019
http://www.bsidesigns.com
https://www.ANFPonline.org/VSC-BSI-LLC
---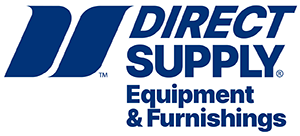 Direct Supply is America's #1 choice for eldercare foodservice equipment.
7301 W Champions Way
Milwaukee, WI 53223
http://www.directsupply.net
---

Hobart is the world leader in commercial food equipment and service for the foodservice industry. Hobart manufactures products for ware washing and waste handling; food preparation; Baxter baking; cooking; weighing, wrapping and labeling systems; and Traulsen refrigeration.
701 S Ridge Ave
Troy, OH 45374-0001
http://www.hobartcorp.com
---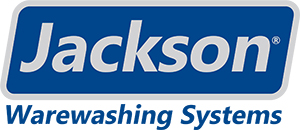 Jackson Warewashing Systems, Inc. is a full-line supplier and leading producer of high-quality commercial dishmachines—all made in the USA. We stand by our "Clean the First Time" commitment with dishmachines that deliver optimal cleaning performance while reducing labor, chemical, and utility costs. With more standard features and a lower acquisition and operating cost, Jackson sets the standard for warewashing.
6209 N US Highway 25E
Gray, KY 40734-6583
http://www.jacksonwws.com
---

Kitchens To Go® built by Mobile Modular provides comprehensive interim, as well as relocatable mobile, modular, containerized and bolt-on (permanent) commercial kitchens. We offer both short and long-term solutions for planned renovation or expansion, new construction, special events, or immediate needs such as disaster response. In addition to cooking capacity, cold and frozen storage, warewashing, dining space, restroom, and office facilities can be provided.
131 W Jefferson Ave Ste 223
Naperville, IL 60540-4683
http://www.KitchensToGo.com
---

Middleby is a worldwide leader in commercial kitchens, offering advanced innovations for cooking and warming, refrigeration, and beverage solutions for top restaurant and institutional customers.
1400 Toastmaster DR
Elgin, IL 60120-9274
http://www.middleby.com
---

Vivreau Advanced Water Systems has been a leader in the charge with the most reliable, highest performing, and eye-catchingly stylish water dispensing equipment on the market. Vivreau remains the responsible hydration brand of choice for forward-thinking facilities around the world.
300 Roundhill DR Ste 2
Rockaway, NJ 07866-1227
http://www.vivreauwater.com
---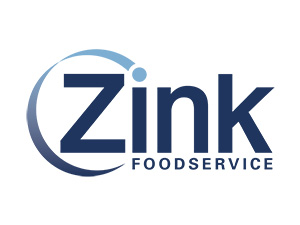 Zink Foodservice experts know your industry and challenges and are ready to provide custom solutions. We represent the top names in foodservice equipment, tabletop and smallwares and have been helping clients across the Midwest meet their foodservice goals for over 40 years.
665 Dearborn Park LN Ste Z
Columbus, OH 43085
http://www.zinkfsg.com
---

HPS is a Member owned group purchasing organization since 1949. Our vision is helping your organization fulfill its mission, goals, and financial objectives.
PO Box 247
Middleville, MI 49333-0247
http://www.hpsgpo.com
---

Incite Strategic Partners launched in January of 2020 with the mission of Doing Group Purchasing Differently. We've lived up to that promise, bringing savings, service, and solutions to our GPO members nationwide. Recognizing the dynamic needs of the Senior Living industry today, Incite offers a comprehensive and innovative portfolio of products and services intended to elevate the resident experience, streamline operations, and contain cost without sacrificing quality.
5200 Meadows RD Ste 200
Lake Oswego, OR 97035-0086
http://www.incitesp.com
---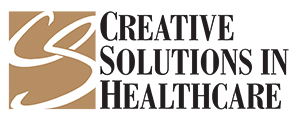 Come join the team at one of our 65 skilled nursing facilities, where your contributions as a CDM, CFPP enhance our residents' lives and are valued and rewarded.
4150 International Plz Ste 600
Fort Worth, TX 76109-4831
http://www.creativesolutionsinhealthcare.com
---

Ethica is a non-profit consultative and support organization. Ethica is fully self operated and supports 55 skilled nursing centers throughout the state of Georgia. At Ethica, we are dedicated to our patients, committed to our associates, and challenged by our customers to deliver excellence.
1005 Boulder DR
Gray, GA 31032-6141
http://www.ethicahealth.org
---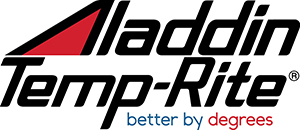 Aladdin Temp-Rite® designs, manufactures and supplies complete meal-delivery systems, equipment and traytop products that support the healthcare foodservice industry. Our patented Heat On Demand® products and our Ready-Chill® cold system maintain hot and cold food temperatures for an hour or longer, so meals can be delivered at their peak of flavor and goodness, enhancing the patient experience. Aladdin meal-delivery systems: the right products for the right solutions, from the better by degrees people.
250 E Main St
Hendersonville, TN 37075-2521
http://www.aladdintemprite.com
---
Burlodge provides more meal delivery solutions than any other manufacturer because we understand that each facility requires their own solution, We have temperature controlled carts for tray or panned food delivery including our new Logiko cart. We also offer our B-Lean tray line system that utilizes lean principles that provides operational efficiency and flexibility and better ergonomics.
3760 Industrial Dr
Winston Salem, NC 27105-2637
http://www.burlodgeusa.com
---

Cambro is a global manufacturer of foodservice equipment and supplies servicing many markets including restaurants, hospitality, government, education and healthcare with HACCP-compliant solutions from receiving, preparation, storage and service, to transporting and sanitizing. With safety, sustainability and efficiency in mind, Cambro Healthcare offers innovative solutions for optimal patient and resident meal quality.
5801 Skylab Rd
Huntington Beach, CA 92647-2051
http://www.cambro.com
---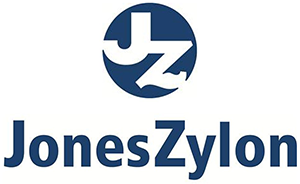 JonesZylon specializes in heated / refrigerated and ambient meal delivery carts used to keep hot food hot and cold food cold for non-ambulatory clients of care facilities. Available from 14 meal to 40 meal capacity. All carts are UL and NSF listed and come with a one year parts and labor warranty. Also provide heated holding cabinets and refrigerated holding cabinet for (14) 4" pans. Check us out at www.joneszylon.com.
305 N Center ST
West Lafayette, OH 43845-1001
http://www.joneszylon.com
---

A leading supplier of condition-specific nutritional products into healthcare and home care. We offer great tasting products designed to treat swallowing disorders, malnutrition, bowel management and other general nutritional conditions.
1 Hormel Place
Austin, MN 55912-3680
http://www.hormelhealthlabs.com
---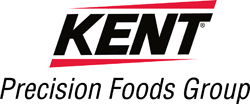 Thick-It and Sqwincher brands have been trusted to provide consistent, reliable products for swallowing difficulties and hydration for more than 35 years. From our Thickeners, Ready to Drink and pureed products to our Single serve Zero sugar powders and Sqweeze pops. We are there to help anyone with swallowing difficulties and hydration needs. Visit our websites https://thickit.com/ and https://www.sqwincher.com/ for more information and products that can benefit your needs.
2905 N Highway 61
Muscatine, IA 52761-5809
http://www.precisionfoods.com
http://www.thickit.com
---

The Lyons ReadyCare® healthcare product line offers high quality, cost-effective products that are easy to use, and meet the needs of today's foodservice operators. Products include thickened beverages, oral nutrition supplements, and fiber juices. Lyons products are designed to respond to the specific needs of dysphagia, unintended weight loss, and digestive health for patients and residents. Lyons also offers a complete line of beverages that include shelf-stable ready-to-serve juices, juice bases and concentrates, and enhanced waters.
3158 E Hamilton Ave
Fresno, CA 93702
http://www.lyonsmagnus.com
http://www.lyonsreadycare.com
http://www.pro.lyonsreadycare.com
---

Medtrition is a leading global supplier of medical food products that effectively addresses some of the most challenging nutritional conditions in healthcare. Our products are clinically supported and provide cost-effective solutions. Our mission is simple: We help people feel better.
2733 Lititz Pike
Lancaster, PA 17601-3319
http://www.medtrition.com
---

SimplyThick® is the next-generation food and beverage thickener designed specifically for people who have difficulties swallowing. This revolutionary, patented thickening agent offers a solution to the problems patients, their families and healthcare professionals raise with products currently serving the dysphagic population. The qualities and benefits of SimplyThick® are unparalleled in the marketplace - quick, simple preparation and liquids that look, feel and taste exactly like they're supposed to.
1812 Walton RD
Saint Louis, MO 63114-5820
http://www.simplythick.com
---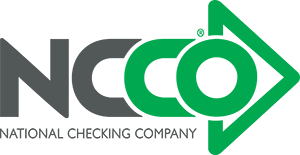 For more than 100 years, National Checking Company (NCCO) has developed and produced products that drive success for the foodservice and hospitality industries. NCCO specializes in disposable food safety products, smart labeling solutions, online food handler and allergen training and other health protection products. We want to put the service back in foodservice, by making it easy for customers to obtain the highest quality products from the most convenient source.
899 Montreal Circle
Saint Paul, MN 55102-4245
http://nationalchecking.com
---

ChemxWorks provides the D-CARBONATOR heated soak tank system that works with CarbonZyme, safe detergent to clean all kitchen equipment.
8340 Camino Santa Fe, Suite D
San Diego, CA 92121-2665
http://www.ChemxWorks.com
---

Ecolab is a leading provider of cleaning, food safety, and health protection products and services. Ecolab is committed to assisting customers worldwide with their unique needs by providing them with comprehensive, value-added solutions and professional, personal service.
1 Ecolab PL
Saint Paul, MN 55102-2739
http://www.ecolab.com
https://www.ANFPonline.org/vsc-ecolab
---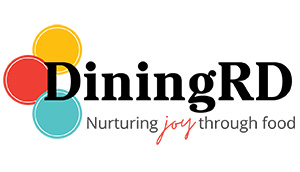 At DiningRD, we believe in nurturing joy through food. Powered by innovative technology and guided by experienced registered dietitians, we serve senior living and long-term care communities across the country. Offering enhanced resident experiences through customizable menu programs and tableside dining, resource manuals, consulting dietitians, and education opportunities.
8446 Page Ave
Saint Louis, MO 63130-1055
http://www.DiningRD.com
https://www.ANFPonline.org/vsc-healthtechnologiesinc
---

Used in more than 12,000 facility-based care settings and 2,000 home care and home health agencies, MatrixCare addresses the nutrition and dietary needs for your facility by offering state of the art software with MealTracker and RetailTracker.
1550 American Blvd E 9th Floor
Bloomington, MN 55425
http://www.matrixcare.com
---

MealSuite is a fully integrated, end-to-end, dietary, food production, inventory, kitchen management and Point of Sale solution. Used by 2,800+ senior care & healthcare communities, their technology helps save staff time, reduce waste, mitigate risk and meet regulatory requirements.
5001 Lyndon B Johnson Fwy Ste 525
Dallas, TX 75244-6149
Phone :
(800)383-1999 (248)
Fax : (972)238-7733
https://www.mealsuite.com
---